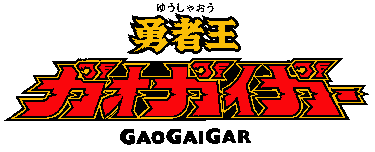 Brave king gaogaigar
GUTSY GEO GUARD

KOTARO TAIGA
Kotaro Taiga is the Chief of GGG Secret Operations.
SWAN WHITE
Swan White is an Amercian, working for the Japan branch of GGG. She is the Science Officer.

MIKOTO UTSUGI
Mikoto Utsugi is Gaogaigar Systems Monitor and she holds the Goldion Hammer activation card. She is Cyborg Guy's girlfriend.
GO TO NEXT ONE!