ZONDAR DATA FILE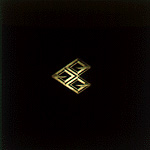 THIS DATA IS PROTECTED BY GGG SECURITY: JAPAN BRANCH
OVERVIEW
ZONDAR ARE EXTRA-TERESTRIALS FROM AN UNKONWN LOCATION. THEY ARRIVED IN THE YEAR 2005, AND DISAPEARED IN THE TOKYO AREA OF JAPAN. THERE THEY REMAINED DORMANT UNTIL 2015, WHEN THE FIRST ENEMY INTRUDER ATTACK HAPPENED IN TOKYO BAY.
MODUS OPERANDI:
ZONDAR MEMBERS USE ZONDAR METTLE (A BIO-MECHANIC DEVICE) TO INFECT HUMAN BEINGS WITH A MUTAGENIC COMPOUND THAT MERGES HUMAN BEINGS WITH INORGANIC MATTER.
THEIR VICTIMS ARE USUALY PEOPLE WHO ARE SUFFERING A LOW POINT IN THEIR LIVES (LOSS OF JOB, STRESS AT WORK, FAILURE), AND WHO ARE SUCEPTIABLE TO CONTROL.
CURE FOR ZONDAR METTLE INTRUSION (ZMI):
THE ONLY CURE IS TO REMOVE THE CONVERTED HUMAN FROM THE "ROBO" IT HAS CREATED AND USE THE MESIA (MAMORU AMAMI) TO RETURN THEM TO THEIR HUMAN FORM.
ADDITIONAL DATA:
SINCE ZONDAR MEMBERS DO NOT PREFORM THEIR OWN OPERATIONS, VERY LITTLE DETAILED INFORMATION IS KNOWN.
WE DO KNOW THAT THEY HAVE TWO FORMS: A HUMAN, AND A TRUE FORM.
GO TO NEXT ONE!